Out of all the museums in Myrtle Beach South Carolina, one stands out as the most unique, fun and interesting of them all. This is the museum were pop-culture mingles with quirky offerings, drawing all ages with a radical dose of nostalgia. The Myrtle Beach Pinball Museum is a hand on exhibit, meaning the machines are playable, and this some dating back to the 1970s.
Myrtle Beach is world famous for the beach and ocean, but it is also well known for its rich pop culture history as well.
What are the best places for museums in Myrtle Beach?
If you search the internet for things to do, you will find a guide to Myrtle Beach museums, exhibits, art galleries and collections. But as you explore the list of museums in Myrtle Beach, you may not even know about this weird and wonderful one, since it is just off the beaten path.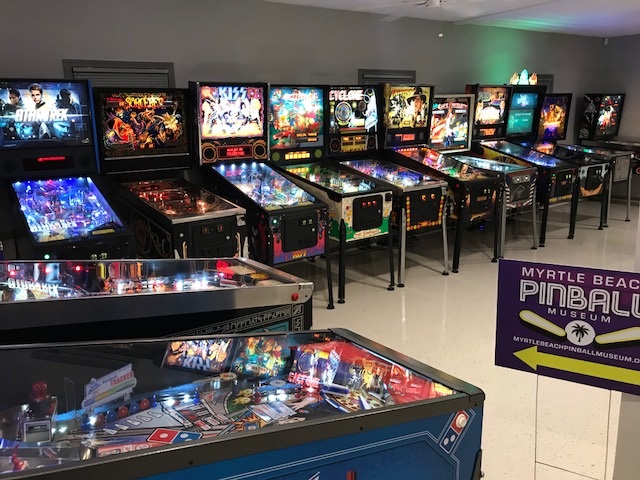 Voted best off beat museums to visit in Myrtle Beach, this top rated attraction has been featured many times on TV and is a top choice on Trip Advisor. The Myrtle Beach Pinball Museum is a non-profit 501 (c) 3 organization dedicated to preserving the city's most iconic pop art form – the pinball machine.
Featuring a mecca of lost arcade art, the building has an unassuming exterior and gives no hint to the multicolored glow of 26 or so machines that ping and ding welcoming visitors into a space reminiscent of an old school arcade.
Admission $12 per hour, per person.