Game List for Best Arcade in Myrtle Beach SC
We feature a mix of pinball machines from the 1970s, 80s & 90s, with some newer games mixed in too.
 The Myrtle Beach Pinball Museum has carefully curated a fantastic lineup of vintage games, from famous classics to hidden gems, we have something for everyone. Whether you want to replay your old favorite or look for some new pinball treasures, you can find them at Myrtle Beach Pinball Museum. At any given time we have 25+ machines on display at the museum.
** Due to the challenges of operating vintage machines, exact game lineup subject to change** We try to rotate introduce different games from the collection periodically so you may see a game you're looking for in the future.
Myrtle Beach Pinball Museum – 607 N. 27th Myrtle Beach, SC 29577

Bounty Hunter
Gottlieb, 1985

Capt. Fantastic and The Brown Dirt Cowboy
Bally, 1976

Corvette
Bally, 1994

Cyclone
Williams, 1988

Domino's Spectacular Pinball Adventure
Spooky Pinball, 2016

Eight Ball Deluxe
Bally, 1981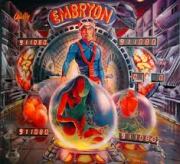 Embryon
Bally, 1981

Flash
Williams, 1979

Ghostbusters
Stern, 2016

High Speed
Williams, 1986

Indiana Jones
Stern, 2008

Jurassic Park, The Lost World
Sega, 1997

KISS
Stern, 2015

Monopoly
Stern, 2001

Mousin' Around!
Bally, 1989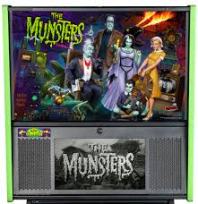 Munsters
Stern 2019

Old Chicago
Bally, 1976

Pirates of the Caribbean
Stern, 2006

Rescue 911
Gottlieb, 1994

Road Kings
Williams, 1986

Sharp Shooter II
Game Plan, 1983

Simpsons, The
Data East, 1990

Sorcerer
Williams, 1985

Sponge Bob Soccer Shot
21st Century Entertainment, 2008

Star Trek
Stern, 2013

Star Wars
Stern, 2017
Swords of Fury
Williams, 1988

Wheel of Fortune
Stern, 2007

Wizard of Oz
Jersey Jack Pinball, 2013

World Cup Soccer
Bally, 1994